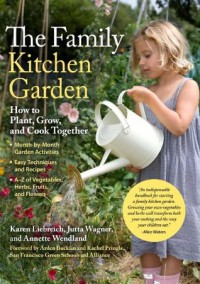 This is a great beginner gardening book. I definitely fit into that category so I oohed and ahhed over all the pictures and ideas. I love month by month planning which this included. Right now I am just learning so any book that has a list is for me.
There isn't a lot of depth but that is ok for me as a beginner gardener, at this point I like to get the highlights of what I should be doing and not feel overwhelmed. As I learn, I can find more information on my own. There isn't a lot on gardening with children so if you are looking for those sort of ideas, you won't find them here.
The pictures add a lot and that probably had a lot to do with my positive feelings. It seems to me that a book on gardening should be rich in photos.
I have put it on my wish list for a book to own in my growing gardening library collection.